Great sound in any location.
Indoors and outdoors, sound surrounds us and puts us in the mood, be it festive, warm or studious. That's why we offer a wide choice of speakers adapted to your needs. Sound quality, design, installation methods ... Each project has its own criteria and corresponding models.
Hi-Fi quality.
Beyond its tropicalised finish, which allows it to withstand the weather or humidity, the BORNEO660 speaker really shines for its sound quality, whatever the volume. Audiophile flagship of the Audiophony PA range, it is primarily intended for sound enthusiasts.
Recommended combination.
To get the most out of your BORNEO660 speakers, we recommend you use the Audiophony® Ti300 class D audiophile amplifier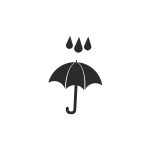 The tropicalised speaker.
Their tropicalised treatment makes them suitable for terraces provided they are protected from direct exposure to rain.