The audio induction loop
An audio induction loop is a magnetic field broadcasting system for people with hearing loss. The installation consists of an electrical wire that runs through the perimeter of the room thus forming a loop. A magnetic loop is installed mainly in a room.
The magnetic field
The magnetic field generated by the loop on the periphery of the room passes through the coil of the
induction prosthesis. The hearing-impaired person will be able to receive the information.
How does it work?
In most cases, the magnetic loop is installed on the periphery of the
the room with a copper wire or ribbon (BM-CU 50/100).
There are several types of loops depending on the size of the room, the need for privacy and
control of the magnetic field to limit interference.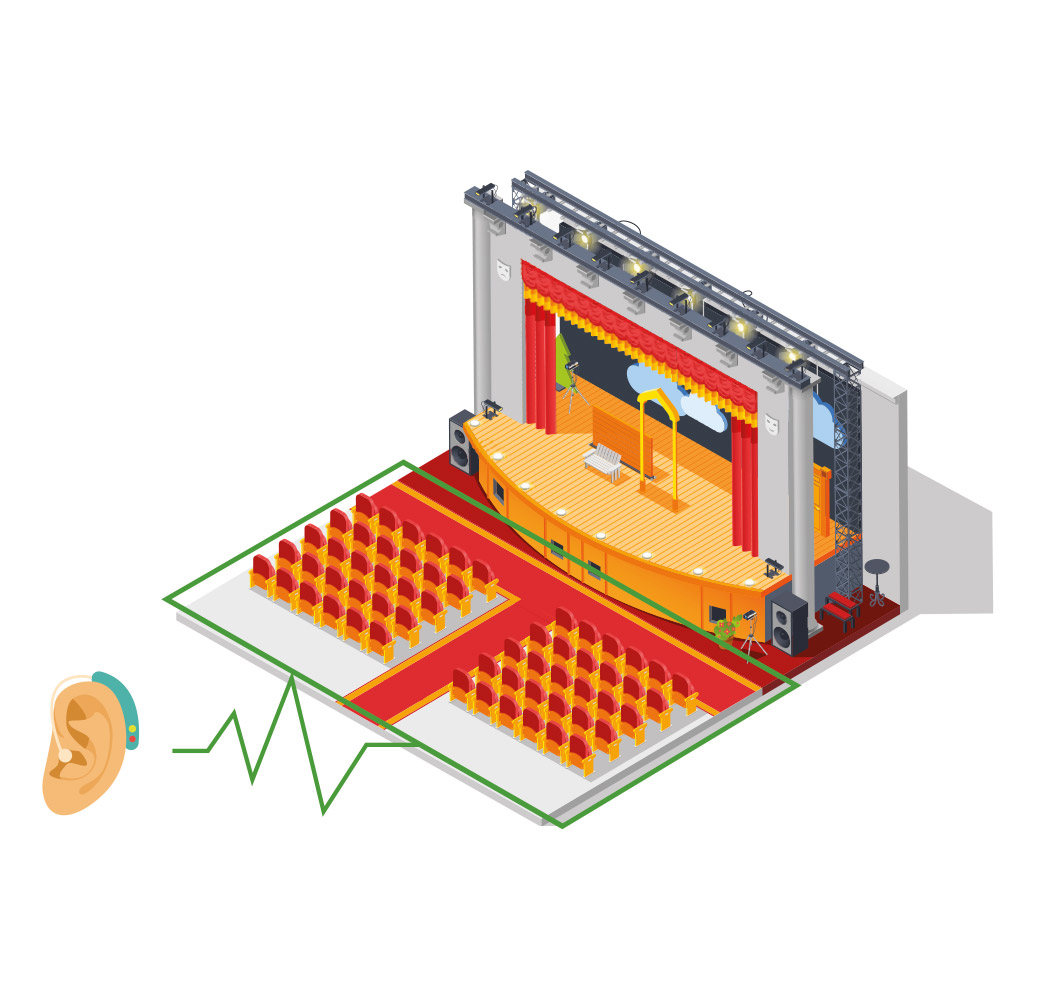 1.
La boucle magnétique est reliée à un amplificateur spécifique (BM-A250 ou BM-A1000) selon la superficie à couvrir.
2.
La source audio à transmettre est également reliée à cet amplificateur.
3.
L'installation produit alors un champ magnétique généré par la boucle réalisée dans la salle.
4.
Le champ magnétique est capté par l'appareil auditif ( en position « T » ).
5.
L'amplificateur de boucle peut compléter une installation de sonorisation existante afin de répondre à la réglementation
Simple solutions for small spaces.
Thanks to this system, the sound coming from the speaker's microphone, an amplification equipment, a television set or any other source is wirelessly transmitted to the person's hearing aid.
The latter can hear it without being disturbed by potential ambient noises.
SOLUTION No.1
Loop amplifier KIT.
Ideal for fixed countertop and small installations. Ideal for small fixed installations (50 sqm max.) and privacy areas.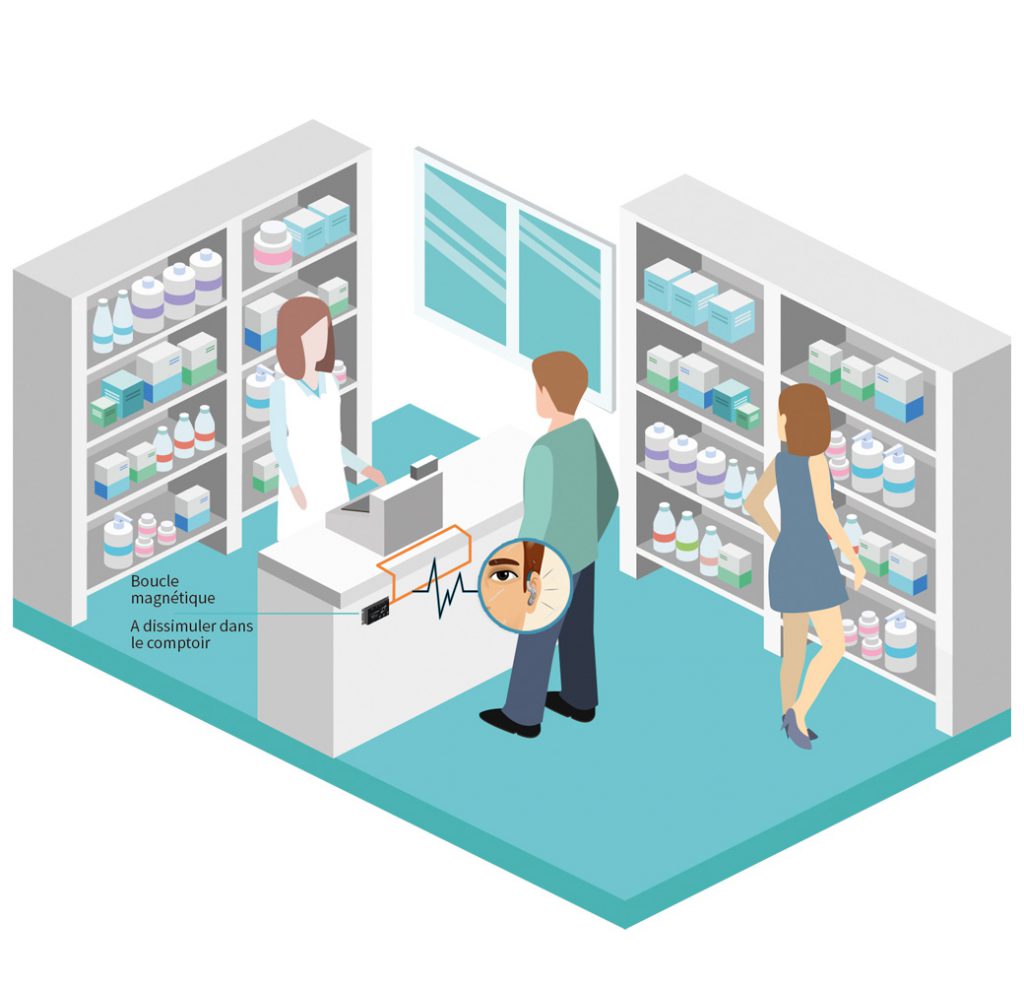 SOLUTION No.2
Standalone terminal on battery.
Supplemental solution, requires no installation.
This portable loop system makes it very easy to equip a desk or countertop.
Made in ABS, it incorporates a microphone, amplifier, rechargeable battery and induction loop.
The installation of an audio induction loop must be carried out and certified by a specialised installer
The installer will be able to issue a certificate of compliance following a series of measurements made using the BM-SCAN